What we do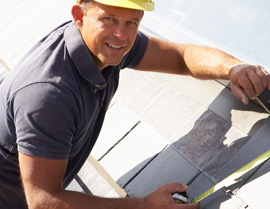 With a 10 year track record Melbourne Shade Sails™ is Australia's most trusted supplier of quality shade sail installations.
Unlike the cheap imports used by many of our competitors our UV- and shower-resistant sails are custom fabricated right here in Melbourne to produce a vastly superior result for our customers.
Why Us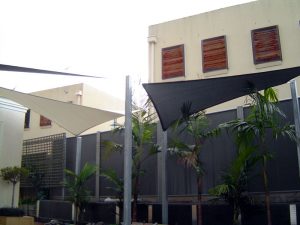 Shade sails are beneficial for any outside residential, commercial or industrial area that needs protection from the sun. A good quality sun cloth provides:
Powerful UV protection
Ultraviolet inhibitors prevent any harmful rays from penetrating the fabric, providing optimum protection against sun damage to the skin, such as sunburn and skin cancer. Offering up to 98% protection no matter what time of day it is or how extreme the heat, our top-quality shade sails keep you protected all day long, all year round.
Improved ventilation
Breathable fabrics allow cool air to circulate beneath the shelter of your shaded area, providing you with a comfortable, airy and well ventilated space that you can enjoy for hours
Light protection from showers
Shade sails also provide limited shelter from rainy weather to let you enjoy a dry outdoor space even in a light drizzle. To allow airflow, our shades are however never completely water proof and should not be relied upon to protect items that are sensitive to water.